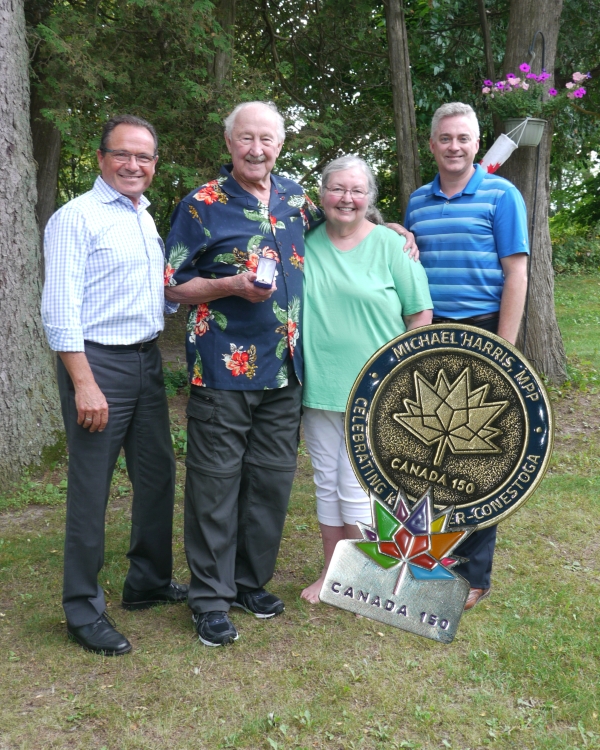 Alfred Kunz – August 1, 2017
It gives us great pleasure to recognize you as a recipient of a Kitchener-Conestoga's 150 for Canada 150th Award.
You deserve to be very proud of the lasting impart you have had on the lives you have touched through the generous contribution of your time skills and energy.
On behalf of the residents of Kitchener-Conestoga thank you for making our community a better place to live.
Harold Albrect, MP
Kitchener-Conestoga
Michael Harris, MPP
Kitchener-Conestoga